Dennis Papesh Science Olympiad Memorial Information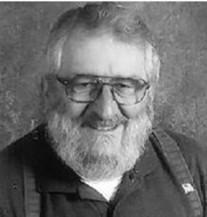 Last week we shared condolences on the passing of Dennis Papesh. Dennis was a long-time coach of the Holy Angels team and served as event supervisor at the state and national levels. 
Anyone wishing to honor Dennis is welcome to make a donation to the Science Olympiad USA Foundation for a special scholarship in his name, which will be presented at the 2023 Science Olympiad National Tournament in May 2023.
Donate here using a credit card (make sure to check the dedication box and add Dennis' name) or write a check payable to "Science Olympiad USA Foundation" and send to "Science Olympiad USA Foundation, Two Trans Am Plaza Drive, Suite 310, Oakbrook Terrace, IL 60181" with Dennis Papesh in the memo line.

The Science Olympiad USA Foundation is a 509a3 nonprofit organization formed in 2020, dedicated to carrying out the charitable, educational and scientific purposes of Science Olympiad, Inc., a 501c3 nonprofit formed in 1984.