Cleveland Museum of Natural History offering Ohio Science Olympiad Teams Free Tickets to Explorer Series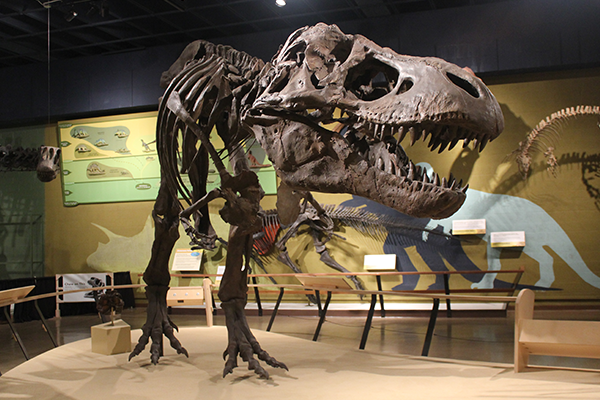 Ohio Science Olympiad and the Cleveland Museum of Natural History (CMNH) are teaming up to offer teams free tickets to three CMNH Explorer Series events.
The Explorer Series, sponsored by the museum's women's committee, was designed for experts, explorers and adventurers to discuss the breakthroughs and challenges facing the world of natural history, natural science, human health and sustainability.
Through their coaches, Ohio Science Olympiad member teams can request free tickets to the following three events:
Dark Matter and the Dinosaurs
Friday, Oct. 13 at 7 p.m.
Join a bestselling author, and one of today's most influential and highly cited theoretical physicists for an exploration of the connections between the mysteries of dark matter, our cosmic environment and the conditions for life on earth.
Impossible Flight or Aerial Genius?
Friday, Dec. 8 at 7 p.m.
Request deadline: Thursday, Nov. 30
Insects were the first to evolve flight around 400 million years ago and ruled the skies alone for millennia. Despite this, we often struggle to comprehend how bumblebees can fly based on their small wings and large bodies. Not only can insects fly, they do so with a beautifully coordinated system that allows them to achieve aerial feats most vertebrate animals could only dream about.
The Evolution of Spaceflight
Friday, Jan. 26 at 7 p.m.
Request deadline: Friday, Jan. 12
Join a former astronaut as she recounts her experiences in three space shuttle missions and intense training, bringing to the fore how spaceflight has evolved over time and the possibilities of future space exploration missions.
To request tickets to these events, coaches of registered Ohio Science Olympiad teams must email scienceolympiad@osu.edu the amount of tickets requested and contact information (name and email address). Please note that tickets to these events will not include parking, which is $10 for the garage and $6 for CMNH members.
Tickets to these events are limited so be sure to submit your request soon.
For more information about the CMNH Explorer Series, click here.