New Ohio Science Olympiad Website Aims for Better Visitor Experience
As you begin planning for the 2017-18 Science Olympiad season, you may notice that your visit to the Ohio Science Olympiad website looks a little different.
The Ohio state office recently launched a new website to provide site visitors with a better experience. The new, cleaner layout aims to present clear and concise information, as well as ways to navigate to more information.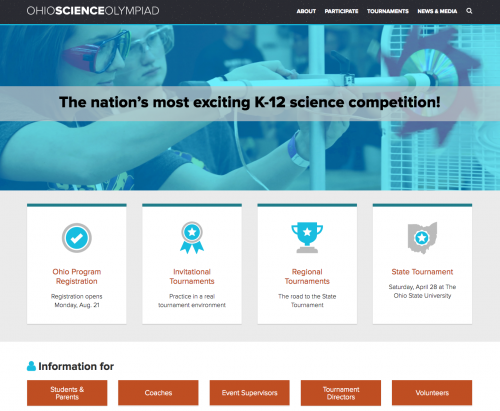 Midway down the page, you will find buttons that link to specific pages dedicated to those who participate in Ohio Science Olympiad. Whether you're a student or a state tournament volunteer, you can find what you need. Additional information will be populated on those pages as needed and as developed by the state office.
Further down the homepage, visitors will notice announcements and key dates sections.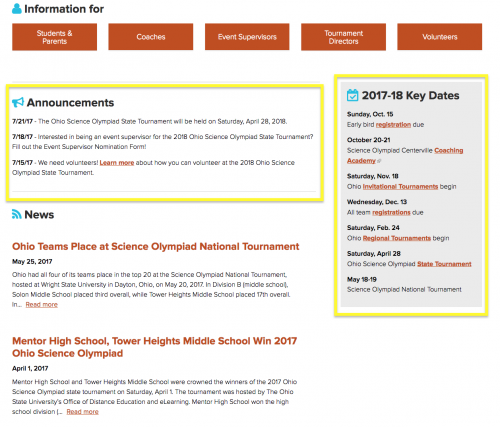 Starting this year, there are opportunities to be featured on the website. If you are interested in sharing your Science Olympiad team-related experiences, photos and videos, email us at
scienceolympiad@osu.edu
.