Competitors Invited to Fun Events and Tours During State Tournament Weekend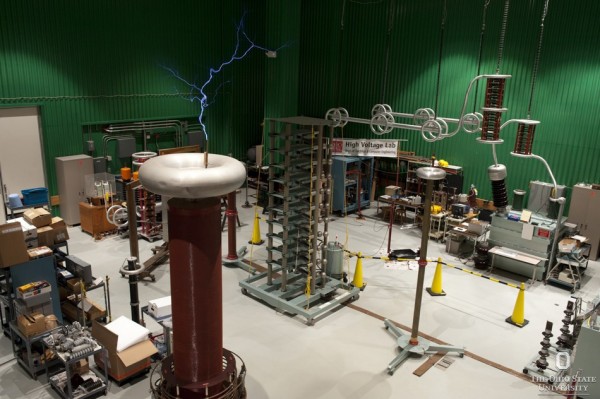 We're not far from hundreds of middle and high school students arriving in Columbus for the Ohio Science Olympiad State Tournament on Saturday, April 28.
While here, teams are invited to participate in several fun events and tours. These extracurricular offerings were created to give students hands-on STEM experiences, and to provide an enriching break from the intense competition.
Check out the available opportunities below and register soon, as space is limited. Please note that these events are subject to change with little to no notice.
Friday, April 27
Center for Automotive Research Tour
The Center for Automotive Research (CAR) is the preeminent research center in sustainable and safe mobility in the United States and an interdisciplinary research center in The Ohio State University's College of Engineering. With a concentration on preparing the next generation of automotive leaders, CAR is recognized for its emphasis on systems engineering, advanced and unique experimental facilities, collaboration on advanced product development projects with industry, and a balance of government and privately sponsored research.
Ohio State Nanotech West Lab Tour
Nanotech West Laboratory is the largest and most comprehensive micro‐ and nanofabrication user facility in the state of Ohio. Open to both academic and industrial users, Nanotech West houses a 6,000 square foot, class 100 cleanroom with a comprehensive 100mm wafer process flow, a 5,000 square foot biohybrid lab, and additional laboratory, administrative and support space.
Museum of Biological Diversity Tour
This museum is home to eight natural history collections and three labs. Most of the collections started with the inauguration of Ohio State in 1870, and some specimens may date to even earlier years. Students will have a chance to view specimens, as well as ask museum staff and research students questions about their work.
Ohio Supercomputer Center Lecture
The Ohio Supercomputer Center is a statewide resource that provides supercomputing services and computational science expertise to Ohio's university researchers, as well as Ohio industries. OSC has provided these services for over thirty years. Students will attend an introductory lecture and demonstration to supercomputing at OSC, given by Allen Chalker, Liz Strong and event supervisor Brian Guilfoos.
Saturday, April 28
Ohio State Nanotech Lab Tour (Main Campus)
NanoSystems Laboratory (NSL) provides users with access to advanced material characterization and fabrication tools for research and development applications. NSL operates a diverse set of research instrumentation and research capabilities. During the tour, students will get a close-up look at two molecular beam epitaxy systems and view a demonstration.
Division of Anatomy Cadaver Lab Tour
This tour is available through Ohio State's Department of Biomedical Education & Anatomy. The department teaches more than 2,500 students each year, while also providing continuing education opportunities for practitioners and residents, as well as training for paramedics, and providing laboratory experiences to high school students interested in health careers.
Ohio Bureau of Criminal Investigation Forensic Crime Lab Activity
The Ohio Bureau of Criminal Investigation is the state's official crime lab serving the criminal justice community and protecting Ohio families. BCI also provides expert criminal investigative services to local, state, and federal law enforcement agencies upon request. This opportunity will be a forensic crime lab activity for Division B teams.
Department of Electrical and Computer Engineering's High Voltage and Power Electronics Lab Tour
The High Voltage and Power Electronics Laboratory consists of a 3600 sq. ft. main high voltage facility and two satellite power electronics laboratories. The high voltage lab is the only one of its kind among the universities in the Midwest. Its operations are strongly supported and heavily utilized by electric power related industries. The power electronics facilities are unique to universities in the state of Ohio and are among only a handful of power electronics labs in the United States that deal with high power applications.
Photo credit: The Ohio State University Communications