The Road to the State Tournament Begins This Weekend with Regionals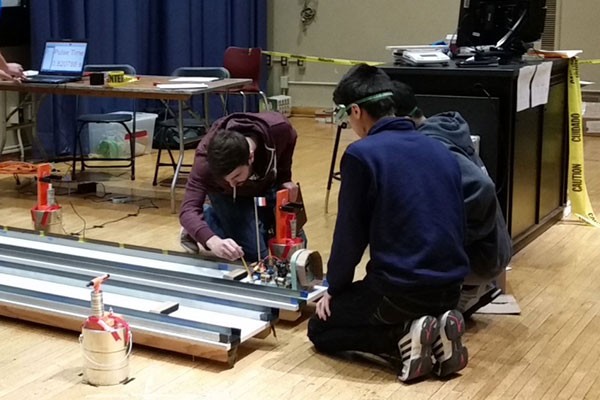 It's "go" time!
The 2018 Ohio Science Olympiad regional tournaments kick off this weekend, as Mentor High School hosts the first one of the season on Saturday, February 24.
In Ohio, regional tournaments are qualifying competitions for teams wishing to advance to the state or national level. More than 4,500 of Ohio's brightest middle and high school students team up to compete over the next few weeks for a spot at the state tournament.
The regional touranment schedule is as follows:
Feburary 24: Region 1 (Northeastern)
March 3: Region 4 (Northern)
March 3: Region 5 (Southwestern)
March 10: Region 3 (Eastern)
March 10: Region 7 (Southeastern)
March 17: Region 2 (Western)
March 17: Region 6 (Central)
March 17: Region 8 (Northwestern)
Ohio Science Olympiad is the state's premier competition that allows students in grades 5-12 to demonstrate their skills in science, technology, engineering and math (STEM). The season consists of eight regional tournaments, leading up to the state tournament, hosted by The Ohio State University in Columbus on Saturday, April 28, 2018.
The Ohio Science Olympiad program is managed by Ohio State's Office of Distance Education and eLearning (ODEE).