Eighty Teams to Compete in Ohio Science Olympiad State Tournament on Saturday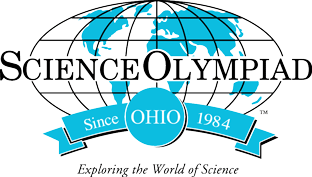 The Ohio State University is set to host the Ohio Science Olympiad state tournament on Saturday, April 1, in Columbus.
Ohio Science Olympiad is the state's premier science competition that allows students in grades 6-12 to demonstrate their skills in the science, technology, engineering and math (STEM) areas. A record-high 320 middle and high school teams competed in eight regional tournaments in February and March to become one of 80 teams to advance to the state tournament.
The regional and state tournaments are set up like track and field meets with two separate divisions: Division B (grades 6-9) and Division C (grades 9-12). Teams compete in a series of 23 STEM-related events (such as electric vehicle, hydrogeology, and wind power) that add up to an overall score. State tournament events on April 1 begin at 8:15 a.m. and will last through approximately 3:45 p.m. Select events are open to the public; a full list of events can be found here.
Teams will be recognized during the tournament awards ceremony at 6:30 p.m. in the French Field House, which will be streamed at go.osu.edu/soawards2017. The top two teams from each division will move on to compete at the Science Olympiad national tournament on May 19-20, 2017 at Wright State University in Dayton, Ohio.
The list of teams competing in Ohio Science Olympiad on Saturday can be found below.
The Ohio Science Olympiad program is managed by Ohio State's Office of Distance Education and eLearning (ODEE).
Follow us on Twitter: @OHSciOly
About Science Olympiad
For over 30 years, Science Olympiad has led a revolution in science education. What began as a grassroots assembly of science teachers is now one of the premier science competitions in the nation, providing rigorous, standards-based challenges to nearly 7,000 teams in 50 states. Each year, a portion of the events are rotated to reflect the ever-changing nature of genetics, earth science, chemistry, anatomy, physics, geology, mechanical engineering, and technology.
The Science Olympiad national tournament is the culmination of nearly 300 regional and state tournaments. This year it will take place May 19-20, 2017, at Wright State University in Dayton, Ohio. For more information about Science Olympiad, visit soinc.org.
Region

Middle School Teams

High School Teams

1 – Northeastern

Chardon

Kenston

Memorial

Ridge

Shore

Solon

Beachwood

Chardon

Kenston

Mayfield

Mentor

Solon

2 – Western

Anna

Magsig

Northmont

Tower Heights

Watts

West Liberty Salem

Alter

Centerville

Fort Loramie

Northmont

3 – Eastern

Copley-Fairlawn

Hudson

Nordonia

Orrville

Revere

Seton Catholic

Aurora

Bio-Med Science Academy

GlenOak

Hudson

Nordonia

Revere

4 – Northern

Amherst Junior

Brecksville-Broadview Heights

Claggett

Lee Burneson

Rocky River

Medina

Rocky River

St. Edward

St. Ignatius

Westlake

5 – Southwestern

Mason

New Richmond

Ross

Wyoming

Cincinnati Country Day

Lakota East

Mason

Seven Hills

St. Xavier

Walnut Hills

6 – Central

Canal Winchester

Grandview Heights

Granville

New Albany

Thomas Ewing

Columbus Academy

Lancaster

New Albany

Olentangy Orange

Upper Arlington

Worthington Kilbourne

7 – Southeastern

New Lexington

Southern

Vinton County

Warren

Alexander

Monroe Central

Warren

8 – Northwestern

Arbor Hills

McCord Junior

Springfield

Timberstone Junior

Northview

Ottawa Hills

Springfield

Sylvania Southview